PRE-WORKOUT
Consume 1 serving of Galacto-Gels or Galacto-Gummies 45 minutes before you start training to bolster your body's glycogen stores, plus 1 additional serving immediately upon starting exercise.
During Training
Start with 3 servings of Galacto-Gels or Galacto-Gummies per hour. Once you know how this feels and how your body responds to higher levels of fueling, you can increase this up to 5 servings an hour to fuel higher power/speed sessions.

Aim for about 100mg of caffeine per hour (or 2 servings of Fastfood caffeinated gel, gummies, or hydrator), depending on your caffeine tolerance.

Stay hydrated! Consuming solely water will dilute the base level of electrolytes in your body. We recommend 1 scoop of Fastfood Hydrator in a 750ml bottle of water per hour to constantly replenish electrolytes.

If you're consuming Fastfood Hydrator, you should reduce your servings of gel or gummies per hour, as the Hydrator delivers 25g of Carbs per serve.
POST-WORKOUT
When your workout is over, consume 1 final serving of fuel to aid recovery and replenish glycogen. Consume with protein for increased muscle recovery.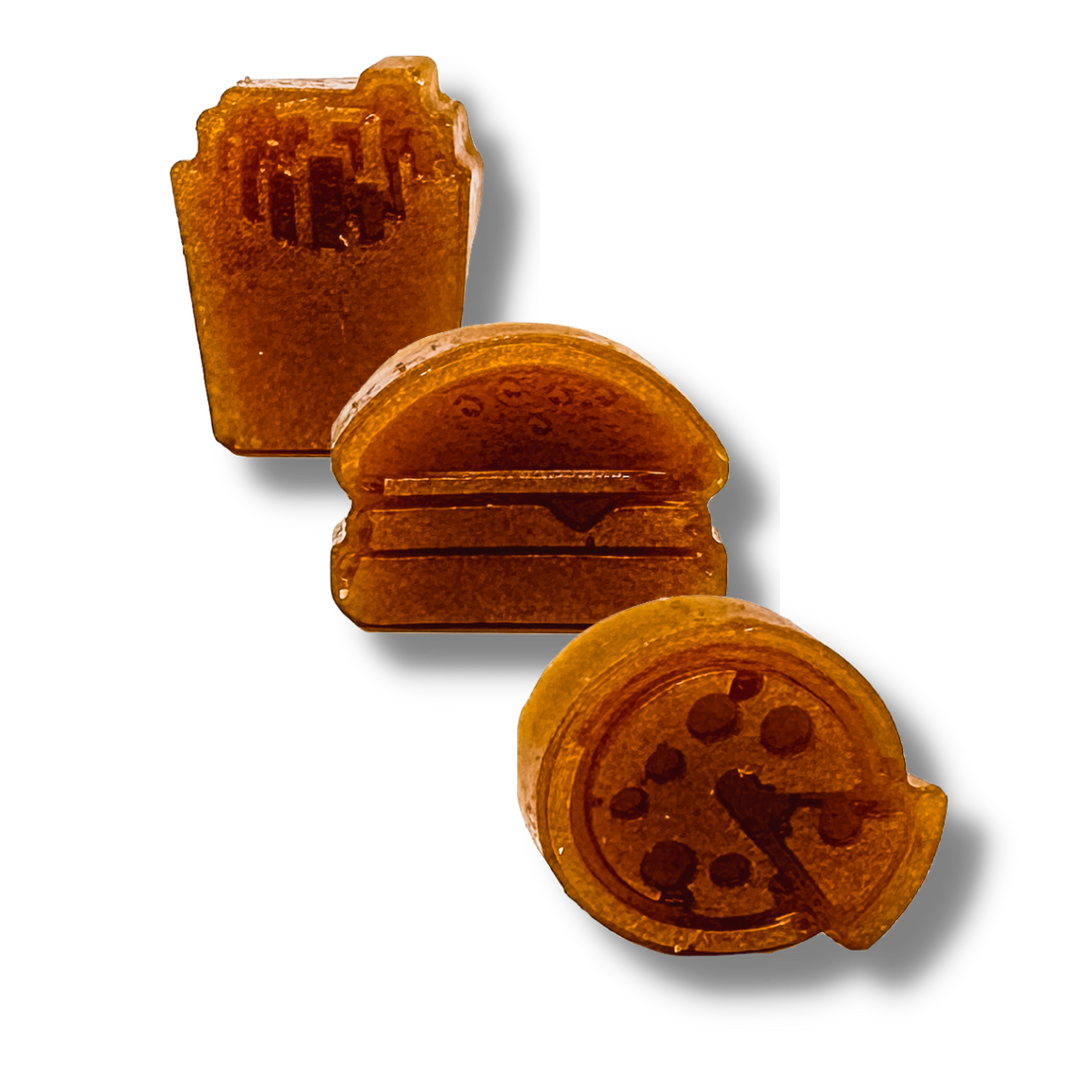 OPTIMAL ENERGY RELEASE SYSTEM™️
We blend glucose and fructose with galactose to maximize the diversification of energy in metabolic pathways. This creates and maintains a gentle blood glucose curve and avoids glycogen depletion, or sugar crashes.

Glucose brings an immediate energy source. Galactose then provides a more progressive glucose oxidation response over time while also helping to protect pre-existing liver glycogen stores from depletion. Finally, fructose further diversifies simultaneous energy absorption efficiency, all together creating our Optimal Energy Release System.
And because Fastfood™️ scientists obtain galactose using enzymes to break lactose into its components, we avoid all lactose intolerance issues.
Have more questions?
Find the most frequently asked questions below.