It Started with frustration
For too long, athletes have had to settle for fueling products that left them feeling LETHARGIC, BLOATED, and with a bad taste in their mouths (literally). The market is flooded with PSEUDO-SCIENCE, ARTIFICIAL INGREDIENTS, and INEDIBLE TASTE.
Until now, athletes have been forced to suffer through INCONSISTENT ENERGY while training and competing due to out-of-control SUGAR SPIKES and subsequent CRASHES.
So we tasked our team of world-class chefs, scientists, dietitians, athletes, and product designers with the mission of making the highest performance fuel possible, that delivers consistent energy, from 100% real food... Mission Accomplished!
MEET OUR FOUNDER
Our founder, Adam Melonas, is an innovator, chef, IRONMAN triathlete, and our #1 product tester.
He simply won't settle for anything less than the best when it comes to performance fuel.
For the past decade, Adam has run a world-renowned Food Innovation Lab called Chew. Fastfood™ is powered by the chefs, scientists, and athletes at Chew.
Athlete Partnerships
Human Powered Health Cycling

Official Nutrition Partner of Elite Racing Team

Andrew Horsfall-Turner

Welsh Record Holder, Iron Distance Triathlon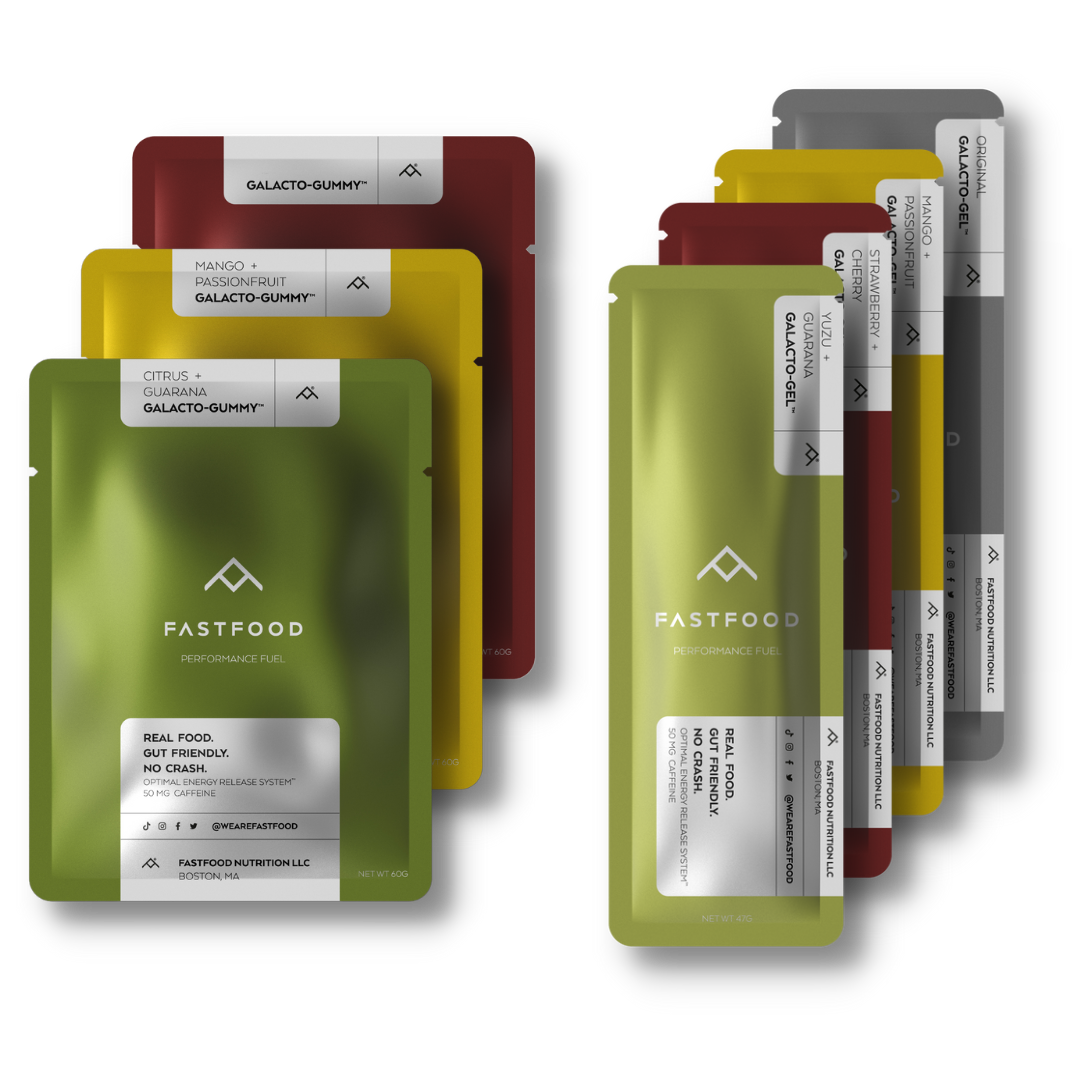 OPTIMAL ENERGY RELEASE SYSTEM™
Here's what makes us really different: the Optimal Energy Release System™ in our Galacto-Gummies™ and Galacto-Gels™ is formed with a blend of glucose, galactose, and fructose, yielding the maximum diversification of energy inputs into your metabolic pathways and spreading the effort of energy absorption.
This creates and maintains the most gentle blood glucose curve to avoid glycogen depletion, or "sugar crashes."